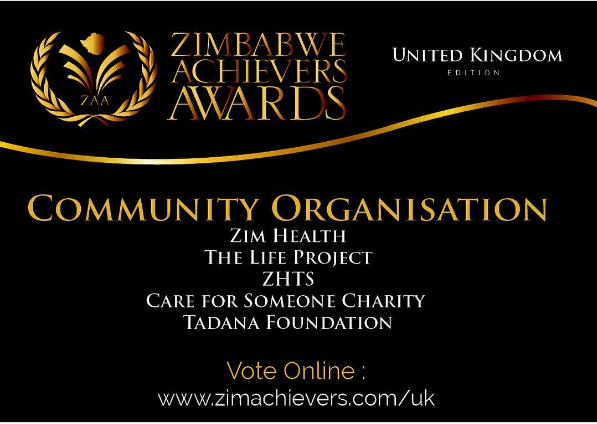 For the second year running, ZimHealth has been nominated for the Zimbabwe Achiever Awards for Community Organisation of the year. We are honoured by the recognition of our work to rehabilitate, support and sustain the public health service delivery in Zimbabwe.
The Zimbabwe Achievers Awards is a celebration of talent, art, business, expression and achievement in the Zimbabwean community. The Z.A.A seeks to recognise Zimbabweans who have pushed the limits against all odds to raise the Zimbabwean flag high and do both themselves and their fellow countrymen proud.
We need your votes! Go and vote for us here
Pour la deuxième année de suite, ZImHealth a été nommé pour le prix de l'organisation zimbabwéenne la plus performante de 2016. Notre association tente de réhabiliter et de moderniser le secteur de la santé publique au Zimbabwe.
Le prix ZAA a comme objectif de récompenser et de célébrer les succès de tout ceux qui contribuent avec talent aux arts, aux entreprises et qui font honneur à leur nation dans des circonstances compliquées.
Votez pour ZimHealth en accédant ici