Over the course of several months donations have come in from member, our partners in Switzerland and globally. Through this generous help we have been able to supply over US$50,000 worth of material and equipment to five provinces in Zimbabwe. This has been in response to our appeal for donations to support institutions all over Zimbabwe in their fight against the Covid-19 pandemic.
The equipment and material donated included 36 Oxygen Concentrators, Oxygen Masks, over 1000 Nasal Prongs, 70 Oxygen Gauges and 205 Finger Pulse Oximeters. Most Provincial, District and Faith-based hospitals rely on oxygen cylinders forgiving oxygen to their patients. Experiences from other countries show that approximately 15% of people with Covid-19 will require oxygen therapy and 1-5% mechanical ventilation. The oxygen requirements in Covid-19 patients require high flows and thus use far more than usual. WHO recommends use of Oxygen concentrators which have the potential to supply oxygen continuously and will augment the oxygen supply in these facilities.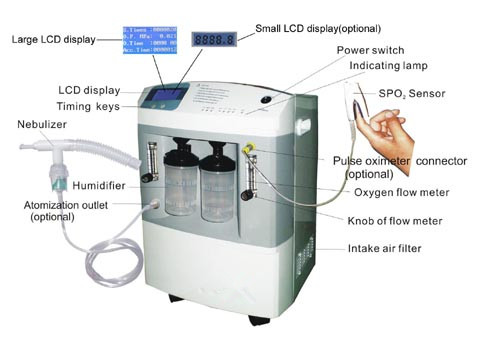 The latest batch of equipment was delivered to institutions including:
Luisa Guidotti Mission Hospital, Mutoko, Mashonaland East

Catchment population 61,415 (2018 projection)

Mt Selinda Mission Hospital, Manicaland

Catchment population 14, 017 ( 2018 data)

Morgenster Mission Hospital, Masvingo Province

Catchment population approximately 200,000 (2018)

Binga District Hospital, Matabeleland North

Catchment population 147,639 (2018 data)

St Lukes Mission Hospital, Lupanne, Matabelelland North

Catchment population 115,000 (2018 data)

Esigodini Government District Hospital, Matabeleland South

Catchment population 66,068 (2018 data)

St Annes Brunapeg Mission Hospital, Matabeleland South

Catchment population 16,332. (2018 data)
Find below photos of the consignment of equipment in transit through our freighting partner in South Africa.