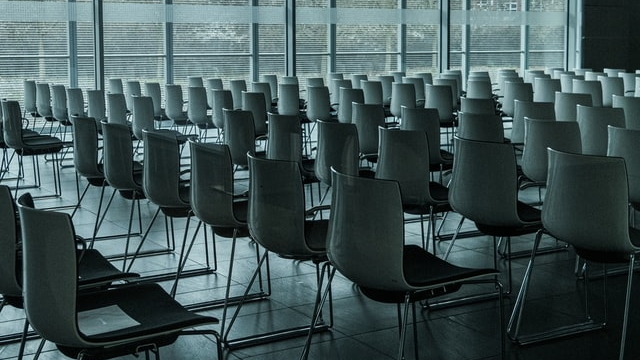 Due to the Covid-19 pandemic, the Annual General Meeting of ZimHealth had to be hastily re-arranged via an online link. Despite the novel technical challenges, it was pleasing that 23 members and friends of ZimHealth provided insight and input.
Chairman's Report
The outgoing Chairman Mr Ngonidzashe Hove outlined the many activities of our association in 2019. He highlighted five projects we supported: provision of important medical equipment for three clinics Matedzi and Mataga (Midlands) and Binga (Matabeleland.) Emergency medicines for the victims of Cyclone Idai were sent to Chimanimani District Hospital (Manicaland.) In recent months, ZimHealth contributed to the rehabilitation of Tariro Cancer Hospice in the outskirts of Harare. Our founder member, Dr Francis Ndowa represented ZimHealth at the official opening.
The Chairman reported on support and monitoring visits conducted by members, including Matedzi and Chinengendu clinics (Chegutu, Mashonaland West) and Tariro in February 2020. It was noted that despite the significant contribution made by ZimHealth, the centre was not yet operational because food was not being provided from the Central hospital.
In September 2019, a most enjoyable event, featuring renowned Zimbabwean band Mokoomba took place in Versoix; ticket sales were below expectations. Nevertheless, members were commended for all their organisational efforts, including several contributions to offset the financial loss. In future, the ZimHealth committee proposes to reduce costs incurred for our social gatherings, while recognizing that such events are essential to spread our message.
In 2019, fundraising activities by Webster University students provided much needed medical supplies; a further collaborative project with the Africa University at Mutare to evaluate the impact of basic diagnostic tools in primary health facilities will be considered in 2020.
The Chairman urged our incoming committee to prioritise fundraising proposals and to undertake a robust membership drive. Finally, Mr Hove proposed a list of projects already examined by the committee and worthy of our support in 2020. Members suggested that an itemized list of requirements for each facility be rendered more accessible.
The Chairman's 2019 annual report was adopted.
Presentation of ZimHealth 2019 accounts
The Treasurer Batsirai Majuru presented ZimHealth 2019 accounts.
ZimHealth account balances as of 31 December 2019
| | | | |
| --- | --- | --- | --- |
| Account | CHF | USD | Total USD |
| UBS CHF | 10,801 | – | 11,154* |
| UBS USD | – | 1,662 | 1,662 |
| UBS Health Conversations USD | – | 28 | 28 |
| PayPal USD  | – | 2,812 | 2,812 |
| Total | 10,801 | 4,502 | 15,656 |
Gross income: U$19,562
Expenditure: U$64,654

The Treasurer deplored a downward trend of our income generation and she strongly reiterated the need to reach out to mobilise resources and seek partnerships. Our accounts had been audited and accepted. Members expressed appreciation of the comprehensive analysis included in the Treasurer's report.

Covid-19 situation and ZimHealth Response
Urgent requests to respond to the Covid-19 situation had been received by the committee. It was felt that tackling epidemics does not necessarily fall within ZimHealth's objectives. However, members unanimously agreed that there was a duty to mobilise resources and to collaborate in an alliance to overcome the Covid-19 challenge.

Election of a new ZimHealth Executive Committee 2020 – 2021
Chairperson: Erica Kufa
Secretary-General: Rutendo Kuwana
Treasurer: Batsirai Majuru

The following members were nominated to serve on the Committee –
Ian Menzies
Isabel Zigomo
Laurence Bunnett (UK chapter)
Ngonidzashe Hove
Rodwell Mkhwananzi
Zandile Zibwowa 
The newly elected Chairperson gave thanks to members in attendance and for showing their trust in her by her nomination. She also paid tribute to members from the previous Executive Committee who had not stood for nomination but offered to remain available to serve especially on the sub-committees.
There being no further business, the Chairperson closed the meeting at 17.10hrs.